MILD HUMIDITY – THE (DIGITAL) AGE of AQUARIUS / LÍTILSHÁTTAR VÆTA – STAFRÆN ÖLD VATNSBERANS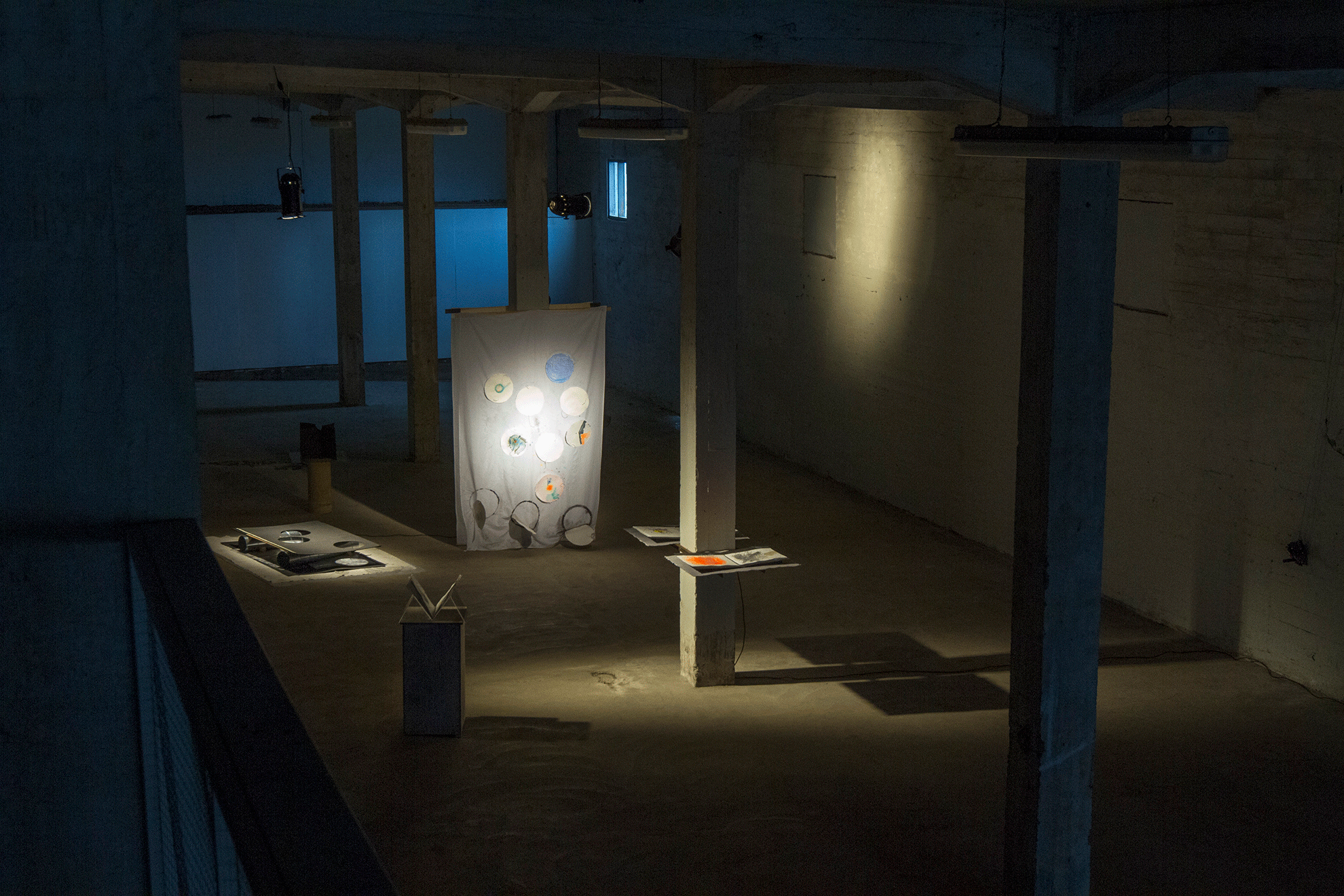 A group show of nine artists in The Factory, 1500 m2 exhibition space in north Iceland.  The exhibition explores the relationship of water as a metaphor for the subconscious and the fluid exchange of information the digital logic of contemporary society is build on, keeping in mind that information is the  basis of conceptual art.
Eyglo's four sculptural installations are interconnected through the medium of light using variety of materials to make new information about materiality of light. The description of light in relation to the works is also used to expand the notion of the body in surrounding space. The works are related by the shapes and sized cut from one material and placed in another, often using the body asa reference. Colours were chosen that have a similarity with minerals that play with the way light is produced to describe space. Fluorescent, silver, for example, for the way it is activated by light. Text /Curator: Erin Honeycutt
Eygló's sculptural installation uses variety of material such as handmade paper, black foam, wood, and coloured plastic to make new information about materiality of light.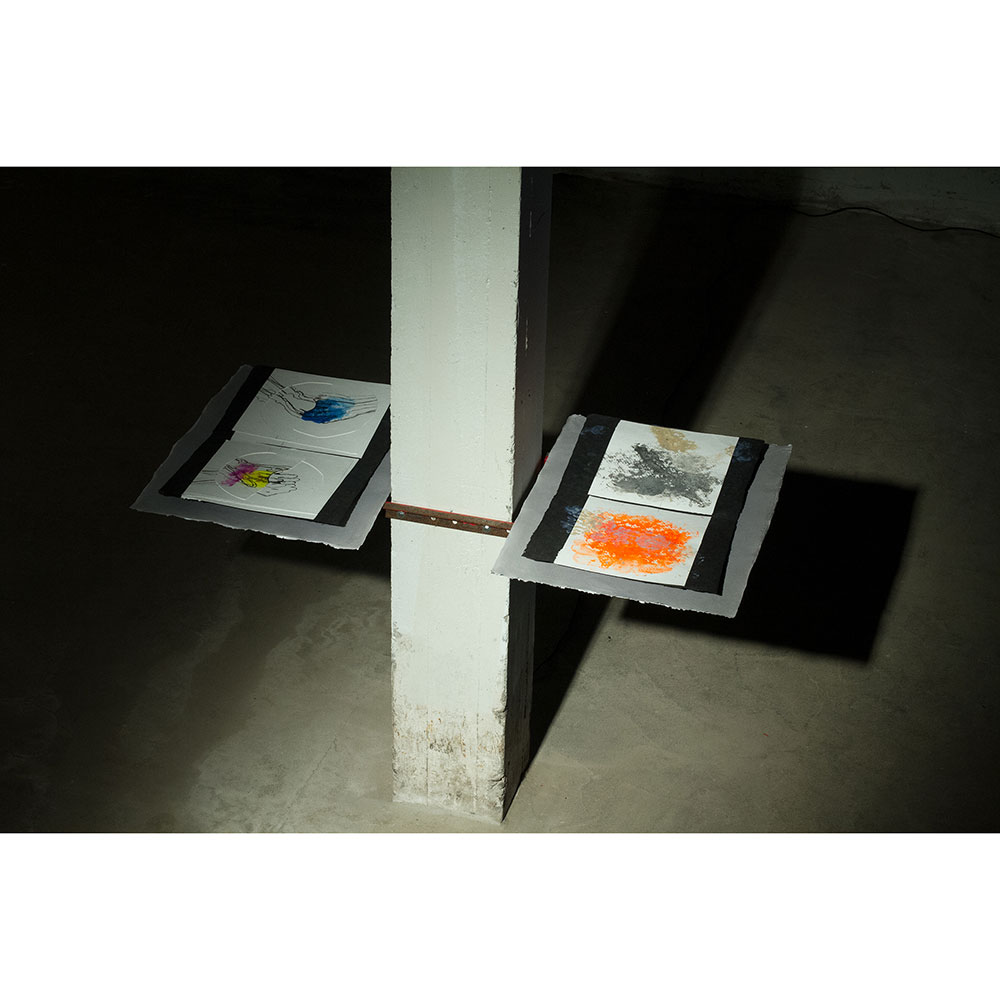 Manuscript / Handrit
Handmade cotton paper, watercolour, honey, pigment, gum arabic, silver, tin, light. On silver background paper, the forms of a book open widely, waiting to be read. The works are made with specific reference to the scale of the human body with its size, as well as outlined traces of the human hand.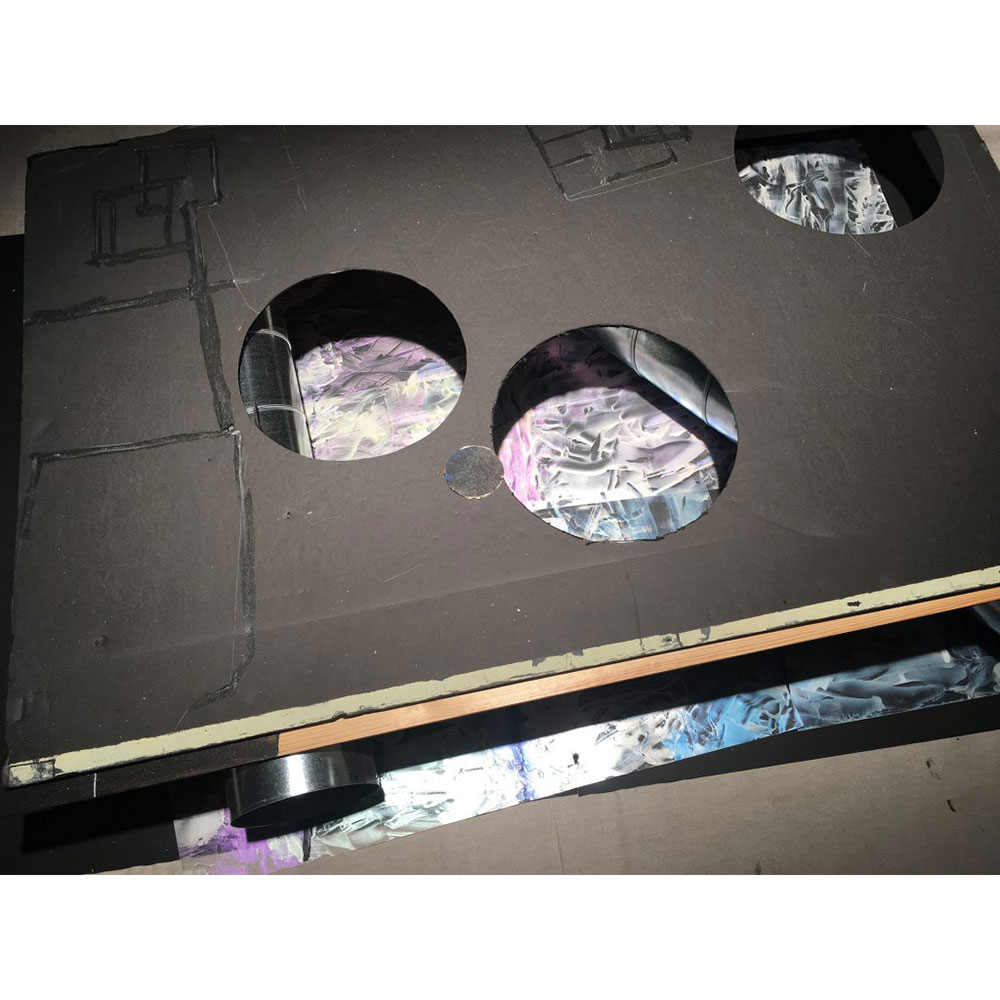 Dream II – Black sheets – Pearl luster / Draumur II
Svört spjöld – lithverft efni, 2019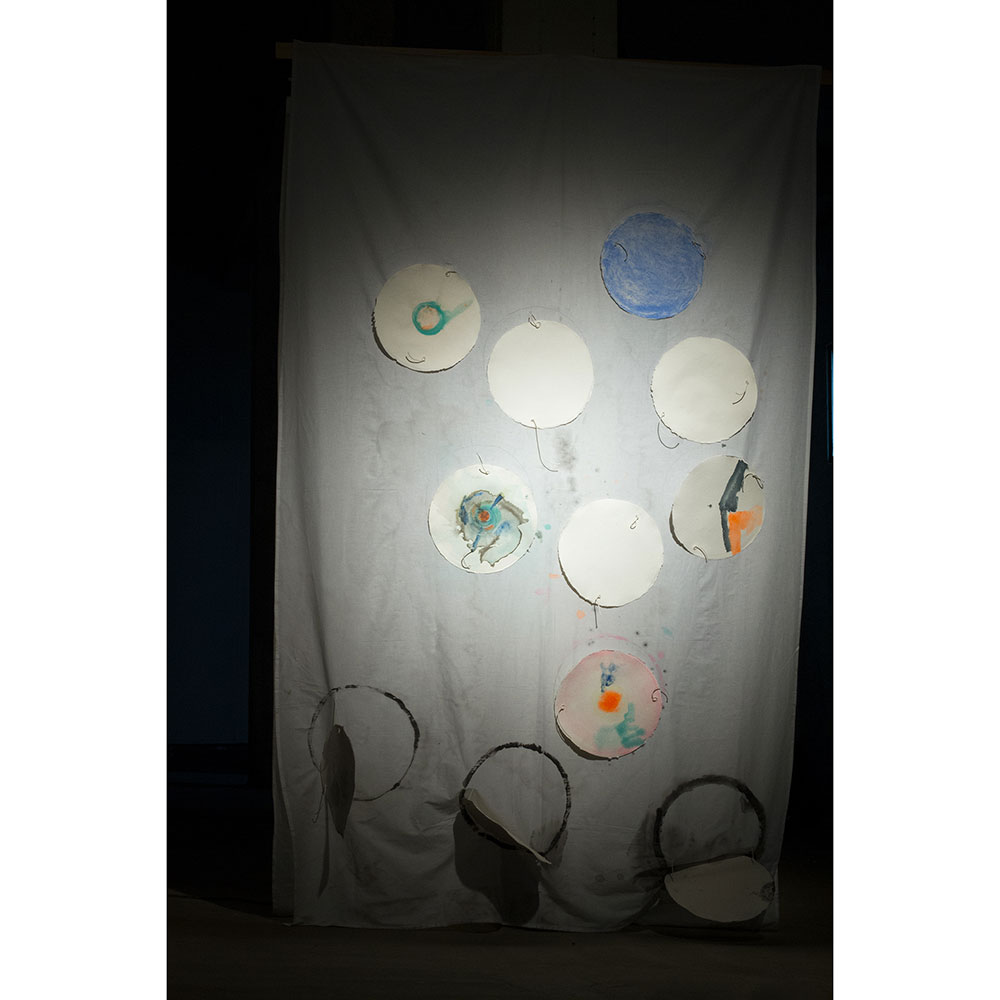 Dream I – White sheet – Blue being / Draumur I – Hvítt lak – blá vera
Cotton sheet, cotton paper, soft pastel, watercolour, pigment, thread, light.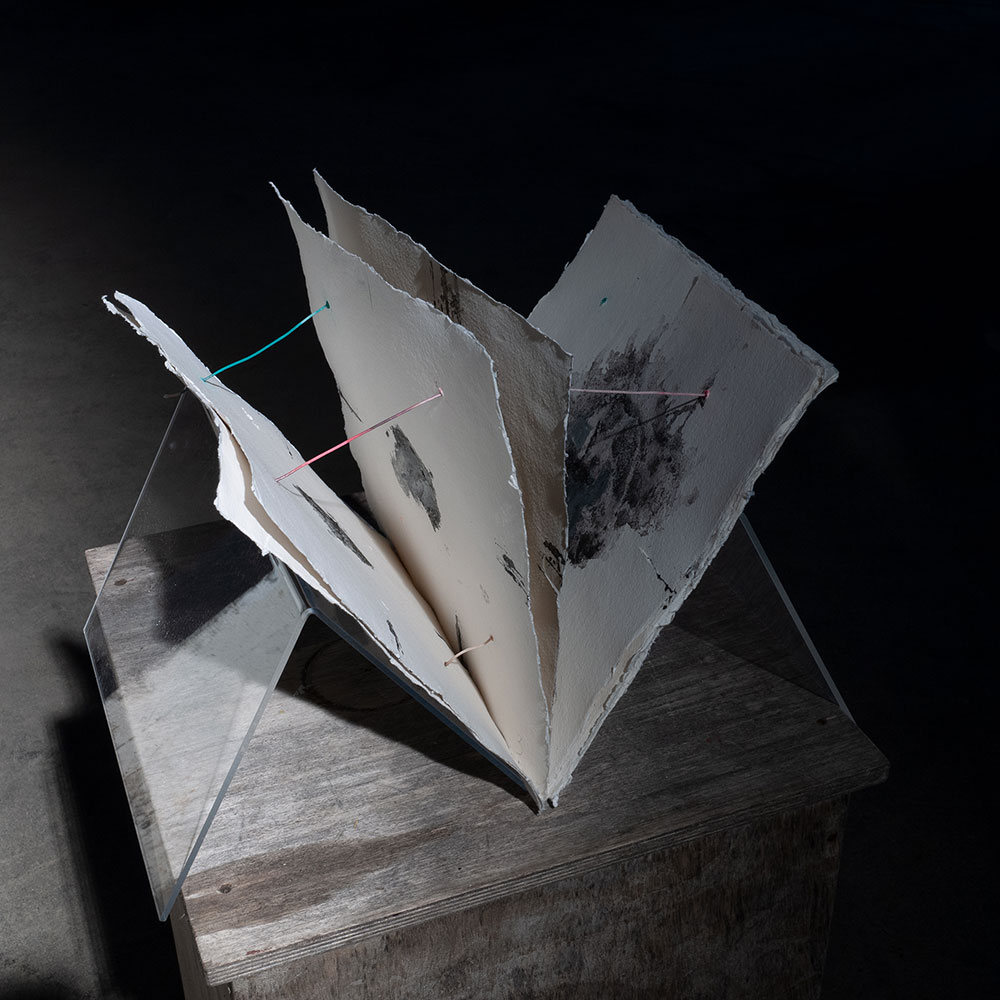 In Cavity / Holufylling
Cotton Paper, pigment, gum arabic, honey, watercolour, thread, light. The bookform presents holes in which paint has pierced through the paper.